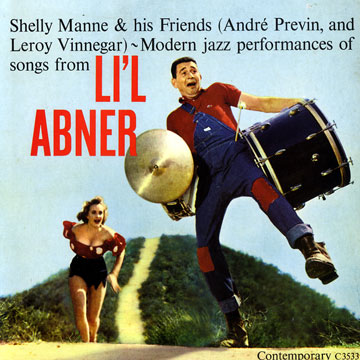 Shelly Manne (drums)
"LI'L ABNER"
Contemporary 1956/1957 (réf. C -3533)
Avec la participation de :
Shelly Manne (drums), Andre Previn (piano), Leroy Vinnegar (bass),
33rpm, mono, occasion, 28.00 €
[31.36 US$, 3,407.60 ¥]

Original US pressing, deep groove
État du disque : VG
État de la pochette : VG
Some very slight crackling.

The edges and the corners are slightly used.
Slight wear trace on the front.
The back is dirty.