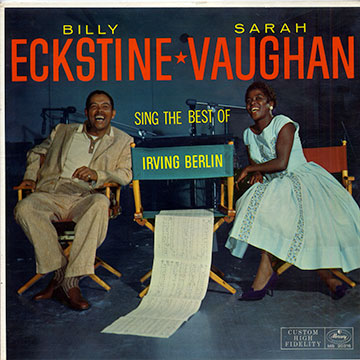 Billy Eckstine (vocals) & Sarah Vaughan (vocals)
"Sing the best of Irving Berlin"
A many tones thrilling tribute to the music of the man called Irving Berlin.
Conniving and sparkling recording sessions; Miss Vaughan and Mister B. seem to have a hell of ball!!!

Light crackling.

Small wear on the corners and in the middle of the top edge.
Stamp on the back with removed sticker trace.