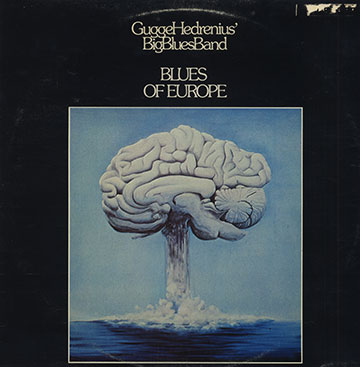 Gugge Hedrenius (piano)
"Blues of Europe"
Polar 1976 (réf. POLS 268)
Avec la participation de :
Gugge Hedrenius (piano), Ulf Adaker, Jan Allan (trumpet), Bosse Broberg (trumpet), Roman Dylag (bass), Wage Finer (saxophone), Sven Larsson (trombon), Bertil Lovgren (trumpet), Lars Olofsson (trombon)
33rpm, stereo, occasion, 23.00 €
[26.68 US$, 2,826.70 ¥]

SWEDISH original pressing
État du disque : VG+
État de la pochette : VG+
The edges and the corners are slightly used.
Sticker trace on the front/back cover.
Ringwear.