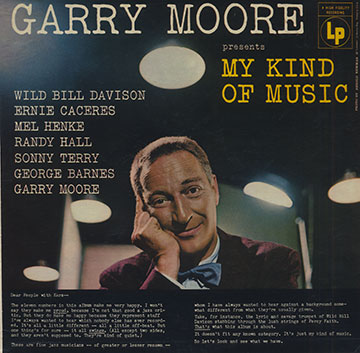 Gary Moore
"My kind of music"
Columbia 1956 (réf. CL 717)
Featuring :
Gary Moore, Ernie Caceres (bass), Sonny Terry (harmonica), George Barnes (guitar), Wild Bill Davison (trumpet), Randy Hall (guitar), Mel Henke (piano)
33rpm, mono, second hand, 20.00 €
[24.80 US$, 2,630.00 ¥]

Original US pressing
Record's condition : VG+
Cover's condition : VG+
Light crackling at the start of the sides.

Little wear on the corners.
Little writing on the back and little stamp.