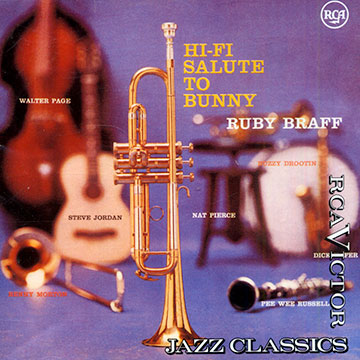 Ruby Braff (trumpet)
"Hi-Fi salute to bunny"
1. Keep Smiling at Trouble
2. I Can't Get Started
3. It's Been So Long
4. I'm Coming Virginia
5. Marie
6. Downhearted Blues
7. I Got It Bad and That Ain't Good
8. Somebody Else Is Taking My Place
9. Did I Remember?