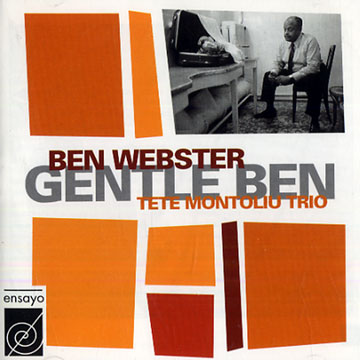 Ben Webster (saxophone)
"Gentle Ben"
Ensayo 1973 (réf. ENY-9771)
Avec la participation de :
Ben Webster (saxophone), Tete Montoliu (piano), Eric Peter (bass), Peer Wyboris (drums)
CD, stereo, occasion, 15.00 €
[17.40 US$, 1,843.50 ¥]

1999 Cd edition
État du disque : S
État de la pochette : S
> vendu
One of the last ben Webster recording, done in Barcelona. On track is dedicated to this town 'Barcelona shout', while the rest of the tracks are standards like 'The man I love' or 'Don't blame me'.