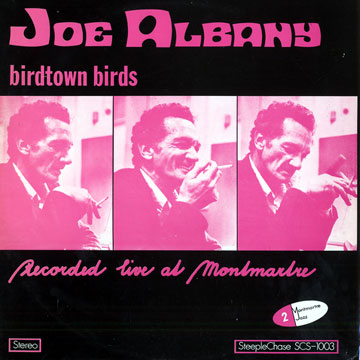 Joe Albany (piano)
"Birdtown birds"
Steeplechase 1973 (réf. SCS-1003)
Avec la participation de :
Joe Albany (piano), Hans Nymand (drums), Hugo Rasmussen (bass)
33rpm, stereo, occasion, 25.00 €
[29.00 US$, 3,072.50 ¥]

Danish original pressing
État du disque : VG+
État de la pochette : VG+
Trio piano.

The corners and the cover's edges are slightly used.
Little surface rip on the back.