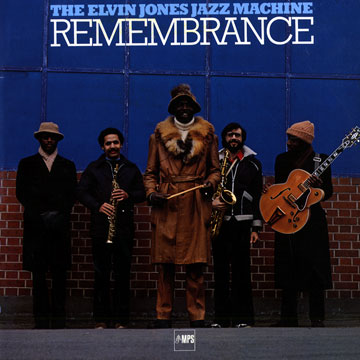 Elvin Jones (drums)
"Remembrance"
'When I played 'remembrance' the depth of my thoughts of John Coltrane were overpowering' - Elvin Jones.
Two very good sax players on this record that was recorded in Germany.
Track listing : giraffe - section 8 - little lady - familiar ground - kalima - beatrice - remembrance.