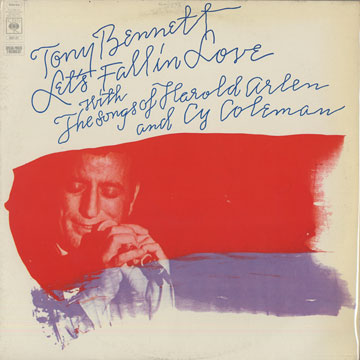 Tony Bennett (vocals)
"Let's fall in love with the songs"
CBS 1975 (réf. 88131)
Featuring :
Tony Bennett (vocals), Harold Arlen (vocals), Cy Coleman (piano)
double 33rpm, stereo, second hand, 14.00 €
[16.10 US$, 1,737.40 ¥]

1975 UK pressing
Record's condition : M
Cover's condition : VG+
Inaudible trace on the side one.
Slight stains on all cover.
Sticker trace on the back.