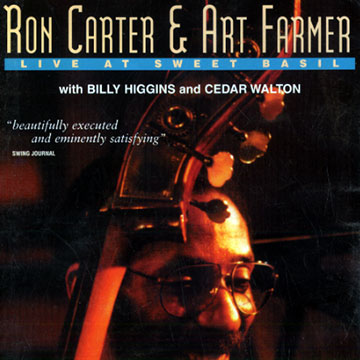 Ron Carter (bass) & Art Farmer (trumpet)
"Live at Sweet Basil"
Four of the world's most respected musicians come together for a scintillating night of jazz, live from New York's Sweet Basil in 1990. With a band that consists of Ron Carter, Art Farmer, Billy Higgins, and Cedar Walton, you know you're in for a night of amazing jazz. Selections include 'It's About Time,' 'Art's Song,' 'When Love Is New,' 'My Funny Valentine' and three others...