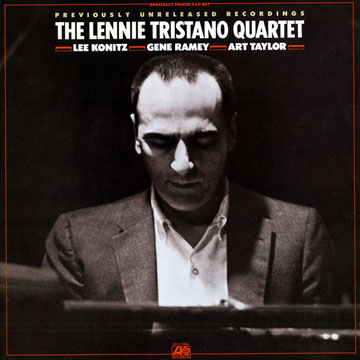 Lennie Tristano (piano)
"The Lennie Tristano Quartet"
Atlantic 1955 (réf. SD 2-7006)
Featuring :
Lennie Tristano (piano), Peter Ind (bass), Lee Konitz (saxophone), Jeff Morton (drums), Gene Ramey (bass), Art Taylor (drums),
double 33rpm, stereo, second hand, 30.00 €
[35.40 US$, 3,891.00 ¥]

1981 original US pressing
Record's condition : M
Cover's condition : VG+
Recorded live on June 11, 1955, in the Sing Song Room of Confucius Restaurant, N.Y.C.

sticker on the back.