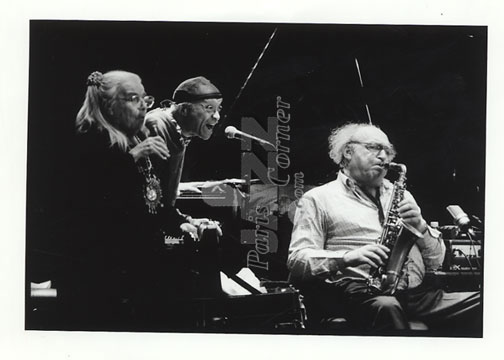 "Trudy Morse, Cecil Taylor et Mario Schiano 2002"
Real print from original negative of Trudy Morse, Cecil Taylor and Mario Schiano from 2002, black and white 18 x 24 cm (7.20 x 9.60''). All the high quality photos of this exceptional collection are issued from a french photograph agency and all photographed in France excepted when noticed.
All are stamped on back by the agency.
Publication is subject of reproduction rights. BEWARE! We announce you the photos print sold on line are only available in one copy, barely not available in two copies.
Once sold, we absolutely can't provide you with another copy.