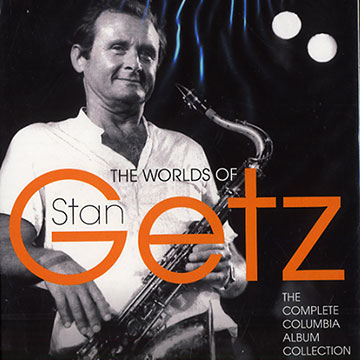 Stan Getz (saxophone)
"The worlds of Stan Getz"
Sony 1970's (réf. 88697862452-)
Avec la participation de :
Stan Getz (saxophone),
CD box set, stereo, occasion, 28.00 €
[31.36 US$, 3,368.40 ¥]

2011 edition- 7CD's on the box set
État du disque : S
État de la pochette : S
> vendu
'The World of Stan Getz' sax recalls that the man was not locked into a single register. Stan Getz had reached such a degree of ownership of his instrument, and his own inspiration he could do any contexte.Acoustique or electric, European and Brazilian strictly jazz or mestizo, open meetings, trade , the available ...

Booklet of 20 page included.