shops
5 rue de navarre
75005 Paris
T: (+33) 1 43 36 78 92 contact@parisjazzcorner.com
Agency open from
tuesdays to saturday
from 12.00 AM to 8.00 PM
27 place de la libération
30250 Sommières
T : (+33) 4 66 35 42 83
contact@parisjazzcorner.com
Agency open on:
Tuesdays and Wednesday
from 15.00 PM to 20.00 PM
Focus
THE NEXT SENDING WILL BE ON THE 27th OG AUGUST...
À la une

Florian Pellissier
"Biches bleues"
L'intemporel Quintet voyage dans le Jazz de Paris à New York. Une règle du jeu serait de retrouver la saveur des groupes New-Yorkais des 60′s venant se mélanger aux musiciens Européens de l'époque. Organiques, inspirés, il faudra dix ans de concerts et deux albums pour toucher au but:

''Biches Bleues'' s'annonce comme un album passerelle, un passage caché entre des époques, un miracle scientifique.

Un sax, une trompette, piano, contrebasse et batterie, nul artifice, un son simple, acoustique et surtout Pierre Dachery, l'ingénieur du son aux oreilles magiques. Après ''Le diable et son train'' sur le label ''Les petites mains'', le quintet débarque chez ''Heavenly Sweetness''.
Les photos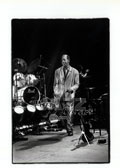 "Ornette Coleman 1992"
Real print from original negative of Ornette Coleman from 1992, black and white 18 x 24 cm (7.20 x 9.60''). All the high quality photos of this exceptional collection are issued from a french photograph agency and all photographed in France excepted when noticed.
All are stamped on back by the agency.
Publication is subject of reproduction rights.
27 place de la libération - 30250 Sommières - T : (+33) 4 66 35 42 83 -
contact@parisjazzcorner.com
Agency open on: Tuesdays and Wednesday from 15.00PM to 20.00PM
©parisjazzcorner.com 2015 |
legals mentions
|
to contact us
|
top