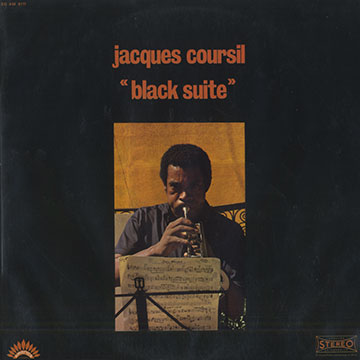 Jacques Coursil (trumpet)
"Black Suite"
America 1969 (réf. 30 AM -6111 -)
Featuring :
Jacques Coursil (trumpet), Anthony Braxton (saxophone), Claude Delcloo (drums), Burton Greene (piano), Beb Guérin (bass), Arthur Jones (saxophone),
33rpm, stereo, second hand, 35.00 €
[40.60 US$, 4,301.50 ¥]

Original French pressing
Record's condition : VG
Cover's condition : VG+
The original pressing of this record who was published on BYG a few month later. An incredible suite by this Antillan trumpet player....

Some little crackling.
Slight ringwear on the front cover.The back is a bit dirty.