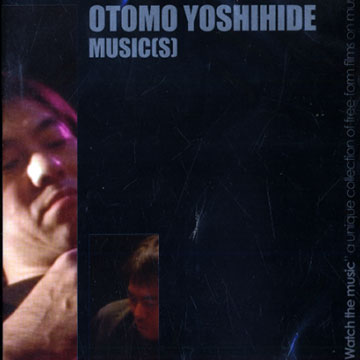 Otomo Yoshihide (guitar)
"Music(s)"
Freedom (réf. 536455)
Featuring :
Otomo Yoshihide (guitar),
DVD, stereo, second hand, 8.00 €
[9.20 US$, 992.80 ¥]

2011 DVD
Record's condition : S
Cover's condition : S
Music(s) is the intimist portrait of japanese composer Otomo Yoshihide. In 1990, he founded the mythical group' Ground zero', and he has been one of the major players on the current Japanese scene. A key character of free jazz and noisy music. The DVD presents a talented artist through the film music(s) and lenthy expects of concerts filmes in Japan and in France, who brings us the full wealth and variety of his music.