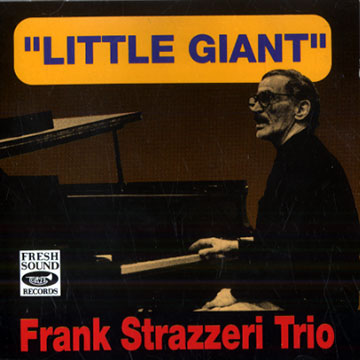 Frank Strazzeri (piano)
"Little giant"
BOOKLET SIGNED BY FRANK STRAZZERI
1. Minority
2. I'm Gonna Go Fishin'
3. Grooveyard
4. Conception
5. Don'Cha Go 'Way Mad
6. She Was Too Good to Me
7. In Your Own Sweet Way
8. Una más
9. There's No Greater Love
10. I Don't Want to Cry Anymore
11. U.M.M.G.