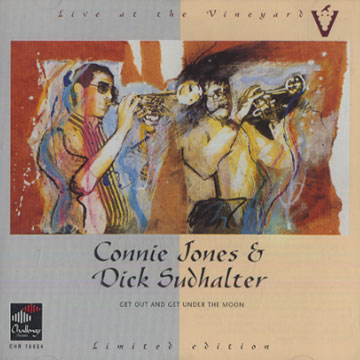 Connie Jones (trumpet) & Dick Sudhalter (trumpet)
"Get out and get under the moon"
1. Changes
2. I'd Climb The Highest Mountain
3. If I Had A Million Dollars
4. Ol' Pigeon-Toed Joad
5. Futuristic Rhythm
6. Singin' The Blues
7. Rosalie
8. Persian Rug
9. Get Out And Get Under The Moon
10. Davenport Blues
11. Why Couldn't It Be Poor Little Me
12. I Must Have That Man
13. Jeannine, I Dream Of Lilac Time
14. I'm A Dreamer-Aren't We All?