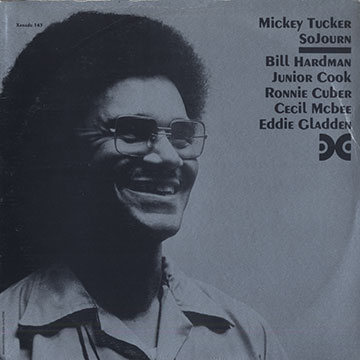 Mickey Tucker (piano)
"Sojourn"
Xanadu 1977 (réf. Xanadu- 143)
Avec la participation de :
Mickey Tucker (piano), Junior Cook (saxophone), Ronnie Cuber (saxophone), Bill Hardman (trombon), Eddie Gladdens (drums), Cecil McBee (bass)
33rpm, stereo, occasion, 20.00 €
[23.20 US$, 2,458.00 ¥]

Original US Pressing
État du disque : VG+
État de la pochette : VG+
The edges and the corners are slighlty used.
Slight ringwear.