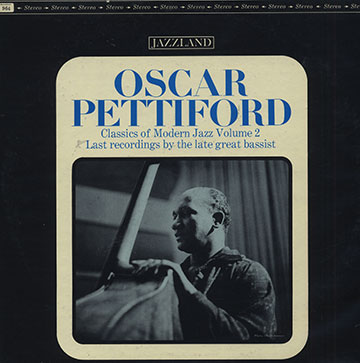 Oscar Pettiford (bass)
"Classics of Modern Jazz, volume 2"
Jazzland 1959-1960 (réf. JLP 964)
Avec la participation de :
Oscar Pettiford (bass), Allan Botschinsky (trumpet), Jan Johansson (piano), Jorn Elniff (drums), Louis Hjulmand, Erik Nordstrom
33rpm, stereo, occasion, 20.00 €
[23.00 US$, 2,482.00 ¥]

Original US pressing , deep groove
État du disque : VG-
État de la pochette : VG+
Crackling due to trace.
It sound barely good.

Little wear on the edges and on the corners.
Light ringwear.