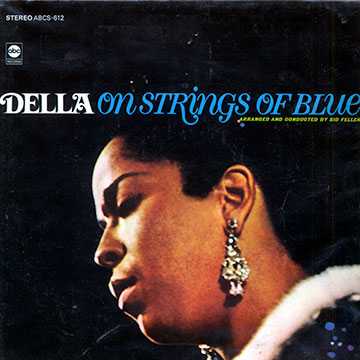 Della Reese (vocals)
"Della on strings of blue"
Abc 1967 (réf. ABCS 612)
Featuring :
Della Reese (vocals), Jimmy Bond (bass), John Collins (guitar), Victor Feldman (percussions), Sid Feller (arranger), Earl Palmer (drums), Kirk Stuart (piano)
33rpm, stereo, second hand, 15.00 €
[17.25 US$, 1,861.50 ¥]

1971 US pressing
Record's condition : VG
Cover's condition : VG+ / tiny hole on the right side of the corner
Some little crackling and crack due to light trace.

The edges and the corners are lightly used.
Very light moisture trace on the back cover.