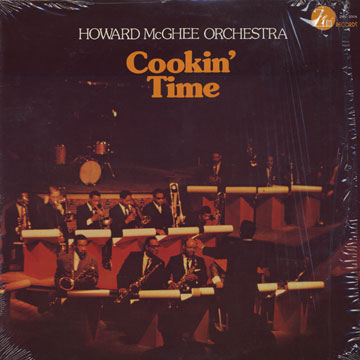 Howard McGhee (trumpet)
"Cookin' Time"
Zim Records 1966 (réf. ZMS -2004)
Avec la participation de :
Howard McGhee (trumpet), Clifford Jordan (saxophone), Donald Cole (trumpet), Bill Hardman (trombon), Norris Turney (saxophone), Kiani Zawadi
33rpm, stereo, occasion, 25.00 €
[29.00 US$, 3,072.50 ¥]

1977 US original pressing
État du disque : VG+
État de la pochette : VG+
An excellent session kept secret by Mc Ghee for 11 years before it finally got published.

Tiny crackling on the side two.

Wear on the edges and on the corners.
Light ringwear.
The back is a little bit dirty.