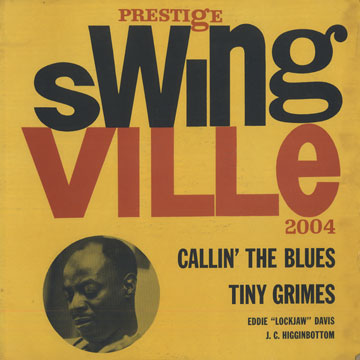 Tiny Grimes (guitar)
"Callin' the Blues"
Prestige/Swingville 1958 (réf. SVLP -2004)
Avec la participation de :
Tiny Grimes (guitar), Ray Bryant (piano), Eddie Davis (saxophone), J.C. Higginbotham (trombon), Osie Johnson (drums), Wendell Marshall (bass)
33rpm, mono, occasion, 38.00 €
[44.08 US$, 4,670.20 ¥]

1960 Second US pressing (maroon and steel grey label, deep groove)
État du disque : VG+
État de la pochette : VG+
Very rare crackling.
The record is near mint.

Two stamp on the back cover.
The cover is in excellent condition.