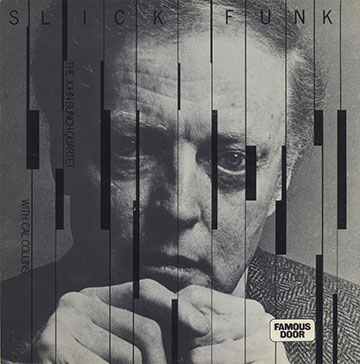 John Bunch (piano)
"Slick funk"
Famous door 1977 (réf. HL 118)
Avec la participation de :
John Bunch (piano), Cal Collins (guitar), Connie Kay (drums), Michael Moore (saxophone)
33rpm, stereo, occasion, 25.00 €
[29.00 US$, 3,072.50 ¥]

Original US pressing
État du disque : VG+
État de la pochette : VG+
> vendu
Tiny crackling.

Little wear on the edges and on the corners.
Short opening on the top edge.