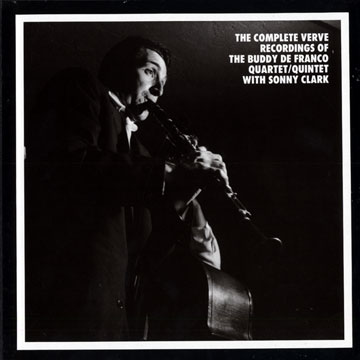 Buddy DeFranco (clarinet)
"The complete Verve recordings of the Buddy De Franco Quartet/Quintet with Sonny Clark"
Mosaic 1954 &1955 (réf. MR5-117)
Avec la participation de :
Buddy DeFranco (clarinet), Sonny Clark (piano), Tal Farlow (guitar)
vinyl box set, stereo, occasion, 225.00 €
[254.25 US$, 28,980.00 ¥]

US limited edition pressing 7500 copies -Box with 5 LPs-
État du disque : VG+
État de la pochette : VG+
5 LP box set + booklet.
Superficial splits on middle of the edges of the back box (from 5 to 10 centimeters).