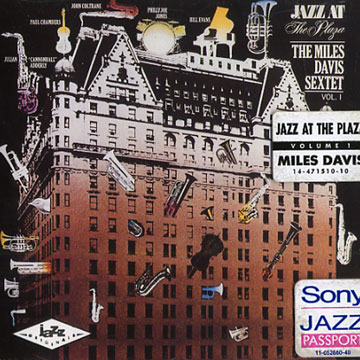 Miles Davis (trumpet)
"Jazz at the Plaza vol. 1"
There are four selections, made by Davis' sextet in September 1958 at the Plaza Hotel. The Plaza, like Davis' music, was (and is) synonymous with taste, elegance and sophistication. It is doubtful, though, that this venerable hostelry had ever hosted jazz as up-to-the-minute, hard-swinging or deeply beautiful as the music captured here. Taken from the much-praised boxed set 'Miles Davis & John Coltrane - The Complete Columbia Recordings, 1955-1961' and annotated by Grammy-winner Bob Blumental, 'Jazz at the Plaza' is first-class all the way.