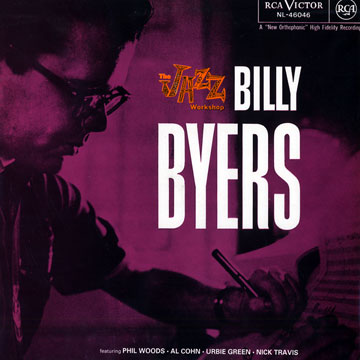 Billy Byers (trombon)
"Jazz workshop"
RCA victor 1956 (réf. NL 46046)
Avec la participation de :
Billy Byers (trombon), Al Cohn (saxophone), Bernie Glow (trumpet), Urbie Green (trombon), Milt Hinton (bass), Nick Travis (trumpet)
33rpm, stereo, occasion, 17.00 €
[18.87 US$, 2,082.50 ¥]

Spanish RCA pressing 1980's
État du disque : VG+
État de la pochette : VG+
The record is near mint.
The cover has a little sticker on the rear.