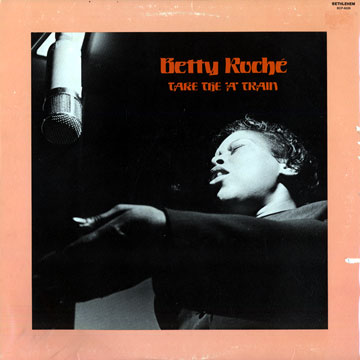 Betty Roché (vocals)
"Take the 'A' train"
Bethlehem records 1956 (réf. BCP-602)
Avec la participation de :
Betty Roché (vocals), Conte Candoli (trumpet), Eddie Costa (vibes), Whitey Mitchell (bass), Donn Trenner (piano), Davey Williams (guitar)
33rpm, stereo, occasion, 10.00 €
[11.50 US$, 1,241.00 ¥]

1977 US pressing
État du disque : VG+
État de la pochette : VG+
The cover is slightly worn on the right.
We can see the beginning of a ringwear.