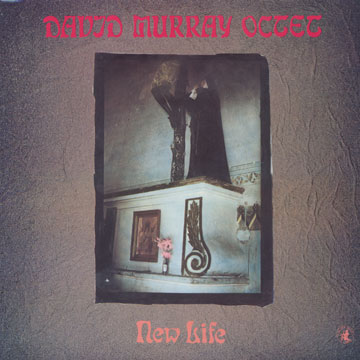 David Murray (saxophone)
"New life"
Black Saint 1987 (réf. BSR0100)
Featuring :
David Murray (saxophone), Baikida Carroll (trumpet), Craig Harris (trombon), John Purcell (saxophone), Adegoke Steve Colson (saxophone), Ralph Peterson (drums), Hugh Ragin (trumpet)
33rpm, stereo, second hand, 15.00 €
[17.25 US$, 1,861.50 ¥]

Italian original pressing
Record's condition : VG+
Cover's condition : M
The record and the cover are near new.
A stamp on the label.