shops
5 rue de navarre
75005 Paris
T: (+33) 1 43 36 78 92 contact@parisjazzcorner.com
Agency open from
tuesdays to saturday
from 12.00 AM to 8.00 PM
27 place de la libération
30250 Sommières
T : (+33) 4 66 35 42 83
contact@parisjazzcorner.com
Agency open on:
Friday (15h-19h)
and Saturday (11h-19h)
or by appointment
Focus
20% OFF ON ALL ITEMS ON LINE. THE NEXT SENDINGS WILL BE ON THE WEEK OF THE 23RD OF NOVEMBER. BEST REGARDS
À la une

Emmanuel Beer& Stephane Beuvelet& Pascal Corriu
"ORGANIK"
From Jazz to Rock, there are a few cables that Organik trio crosses without a hitch ...
On Time Travelers, their latest opus mastered by John Davis (Led Zeppelin), the trio unveils pieces sometimes imbued with crazy delicacy, sometimes carried by guitars whose combustion seems spontaneous ...
Determined not to get locked in too much style narrow for them, the three musicians open wide on Music in its widest sense ...
Organik is thus part of these authentic artistic projects, committed to constantly renewing their repertoire through play and musical exchange.
The music of this passionate trio, which is constantly reinventing itself, constitutes for the listener a real musical journey ...!

Art cover by CAZA
Les photos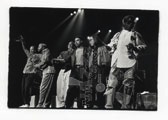 "Miles Davis Band, Zenith 1990"
Real print from original negative of Miles Davis at 'Zenith' from 1990, black and white 18 x 24 cm (7.20 x 9.60''). All the high quality photos of this exceptional collection are issued from a french photograph agency and all photographed in France excepted when noticed.
All are stamped on back by the agency.
Publication is subject of reproduction rights. BEWARE! We announce you the photos print sold on line are only available in one copy, barely not available in two copies.
Once sold, we absolutely can't provide you with another copy.


27 place de la libération - 30250 Sommières - T : (+33) 4 66 35 42 83 -
contact@parisjazzcorner.com
Agency open on: Friday (15h-19h) and Saturday (11h-19h) or by appointment
©parisjazzcorner.com 2015 |
legals mentions
|
to contact us
|
top